Sleeping Mats
We challenged every aspect of conventional wisdom when we created our award-winning lineup of innovative air and self-inflating sleeping mats. Because when it comes to a great night's sleep you can't rest on your reputation.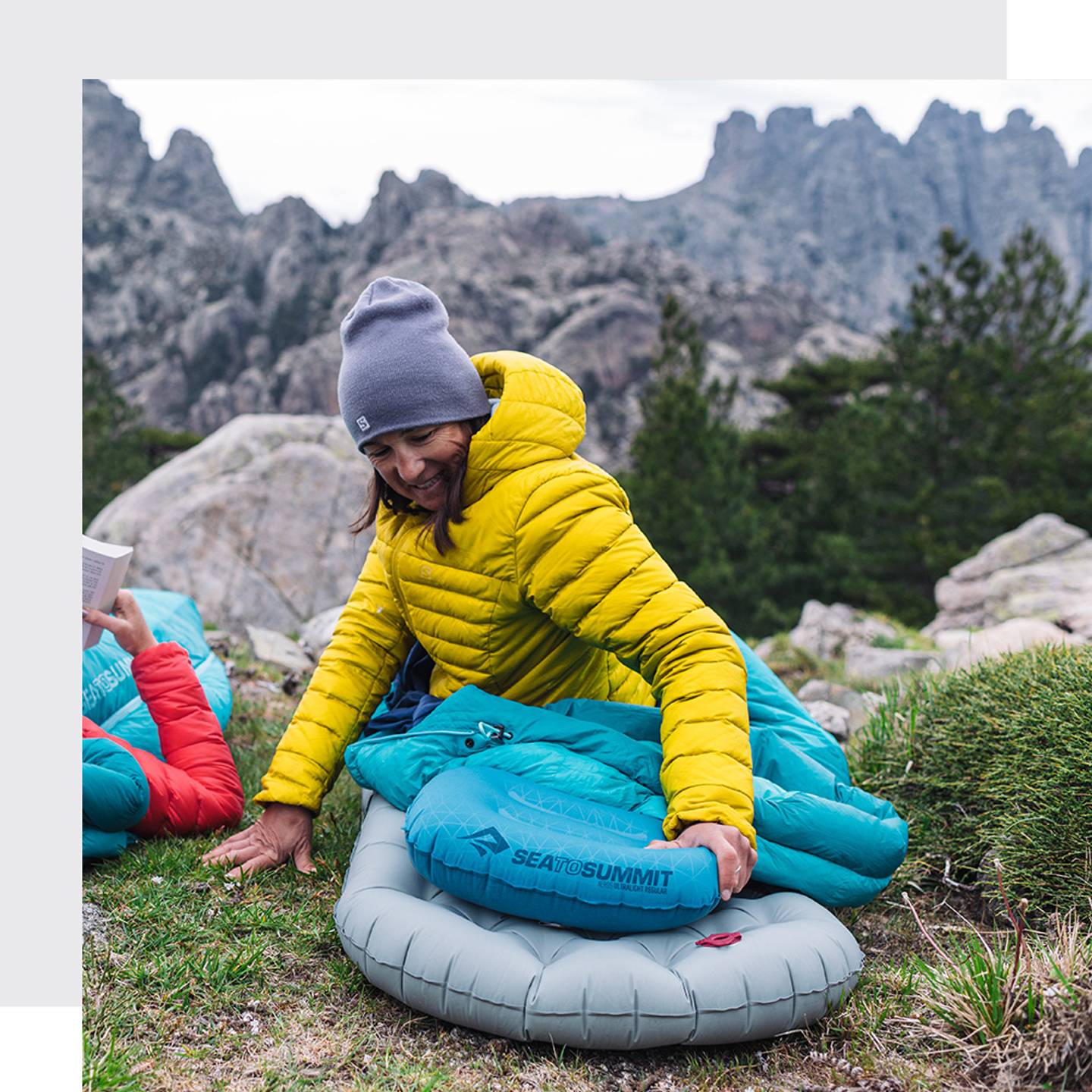 Air Sprung Cell & self-inflating
CAMPING SLEEPING MATS
Perfect for camping or hiking anywhere in the world, our award-winning air and self-inflating sleeping mats are the foundation of a good night's sleep. The secret behind our air sleeping mats is the Air Sprung Cell technology. Like a pocket-spring mattress, the individual air pockets conform to your body as you lay on the mat to provide incredible comfort and support while you sleep.
To make our compact, self-inflating sleeping mats incredibly packable, comfortable and warm, we developed a Delta Core and Delta Core-V process—which strategically removes cores of PU foam where they're not needed.
To ensure the highest level of quality, all our sleeping mats undergo extensive testing, including the new ASTM F3340-18 R-Value testing before they're released into the wild. So, you can rest easy knowing you have the right sleeping mat for your next camping or backpacking trip. All our sleeping mats also come with our PillowLock System, which keeps your ultralight pillow in place for a slip-free sleep.
Find the best camping sleeping mat for your next adventure online above. FREE shipping over $49.99 Australia-wide.