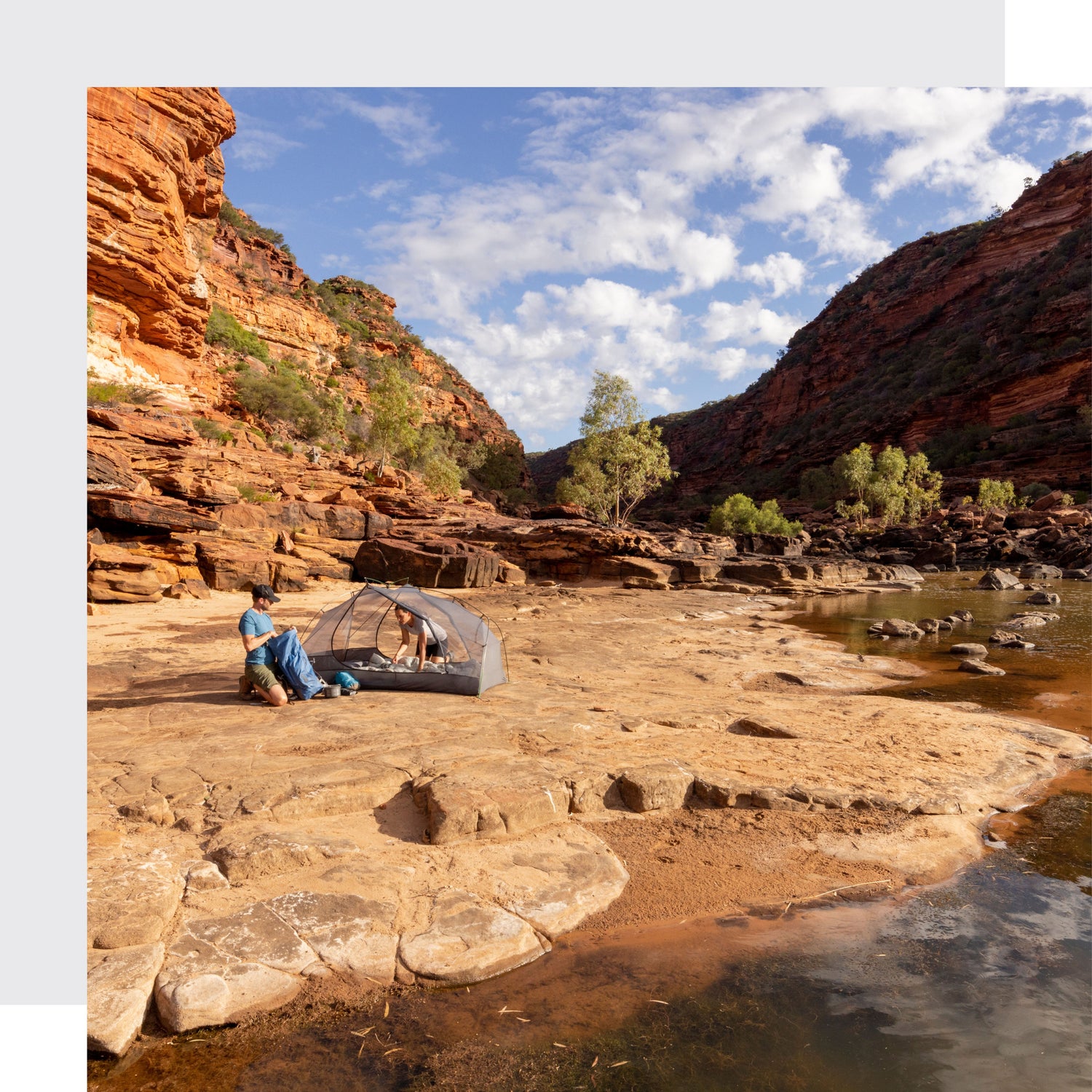 ABOUT US
WE TAKE ADVENTURE SERIOUSLY
We take our adventure and our gear seriously, but our Aussie humour lightens any journey.
we follow
our own heading
We approach life with directness, candour and integrity, doing what we know is right to build products and relationships that last.
FOUNDER STORY
Roland Tyson started making outdoor gear on an old industrial sewing machine in his childhood bedroom in 1983 at the age of 17.
As a young outdoor enthusiast, Roland had a passion and a talent for creating cutting-edge outdoor equipment for his own adventurers, and soon for other Australian adventurers. By 1991, after outfitting an unusual first ascent of Mt. Everest (a 1126+ kilometre, 8848 metres in elevation trek from sea level to a solo summit), Sea to Summit was born.

Roland's drive to design the best, lightest and most durable equipment would take him farther into the remote Australian outback and eventually into the Himalayas. In these wild places, he could put his inventions to the ultimate test.
In 1993, Roland was joined by Penny Sanderson, who had spent six years at Australian Geographic. Her passion for exploration and innovation was a perfect fit for Sea to Summit. Penny and Roland began travelling several months out of each year, spending time climbing, sailing, trekking, overlanding and biking. Everywhere they went, they tested products and iterated design.
In 2022, Sea to Summit successfully transitioned from an owner-modelled business to a solid private equity backed business. The certified B-Corporation and Australian investment firm, Five V Capital, signed an agreement with Sea to Summit to become the majority shareholder. This marks an important milestone in Sea to Summit's history as the brand becomes a global player in the outdoor industry, continuing to grow and expand.
Roland and Penny's fundamental love of travel and design will see them remain active in Sea to Summit designing perfect gear for customers to enjoy and experience worldwide. The partnership will allow Sea to Summit to execute its growth plans in areas such as e-commerce, supply chain and sustainability expertise.