Air Sprung Cell Sleeping Mats
Light and compact, our air mats are built with hundreds of air pockets providing stability, comfort and lightweight packability. Each air pad includes a built-in pump stuff sack inflating most pads in 2-3 breaths.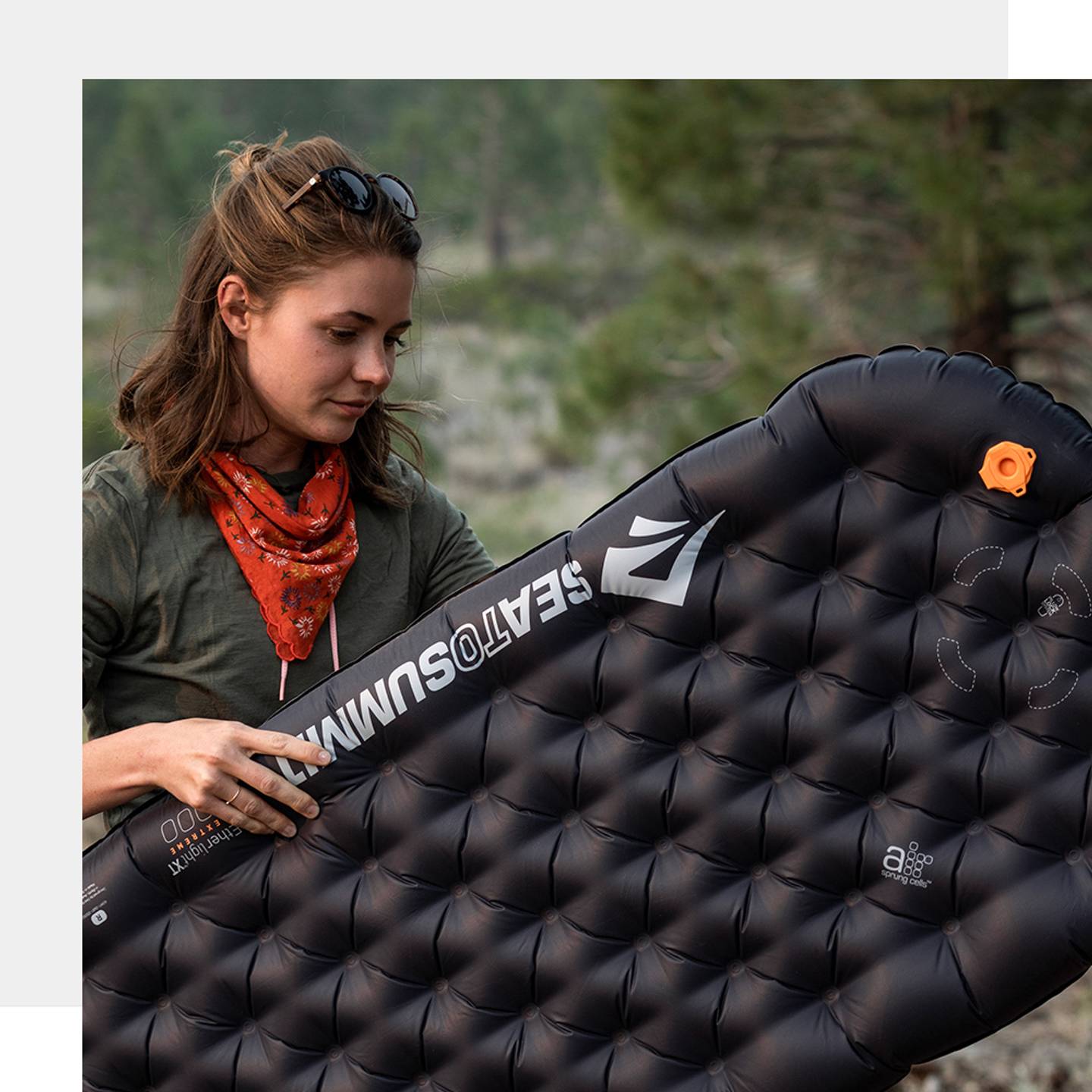 CAMPING AIR SLEEPING MATS
Sea to Summit's range of award-winning camping and air sprung cell sleeping mats offer incredible comfort in a lightweight and compact package. They are ideal for ultralight and fast adventures where weight and pack size are critical.
The air sprung cells are the core technology of our ultralight sleeping mats and are the reason why you will sleep better outdoors. Instead of the typical baffle construction of an inflatable mattress, our Air Sprung Cell sleeping mats are insulated and constructed using a dot-weld pattern. This creates a matrix of interconnected chambers that support your body, much like a pocket spring mattress. Each cell performs independently, conforming to your body shape, providing more contact area and even dispersion of pressure—and won't wobble or become unbalanced when you roll over in the night.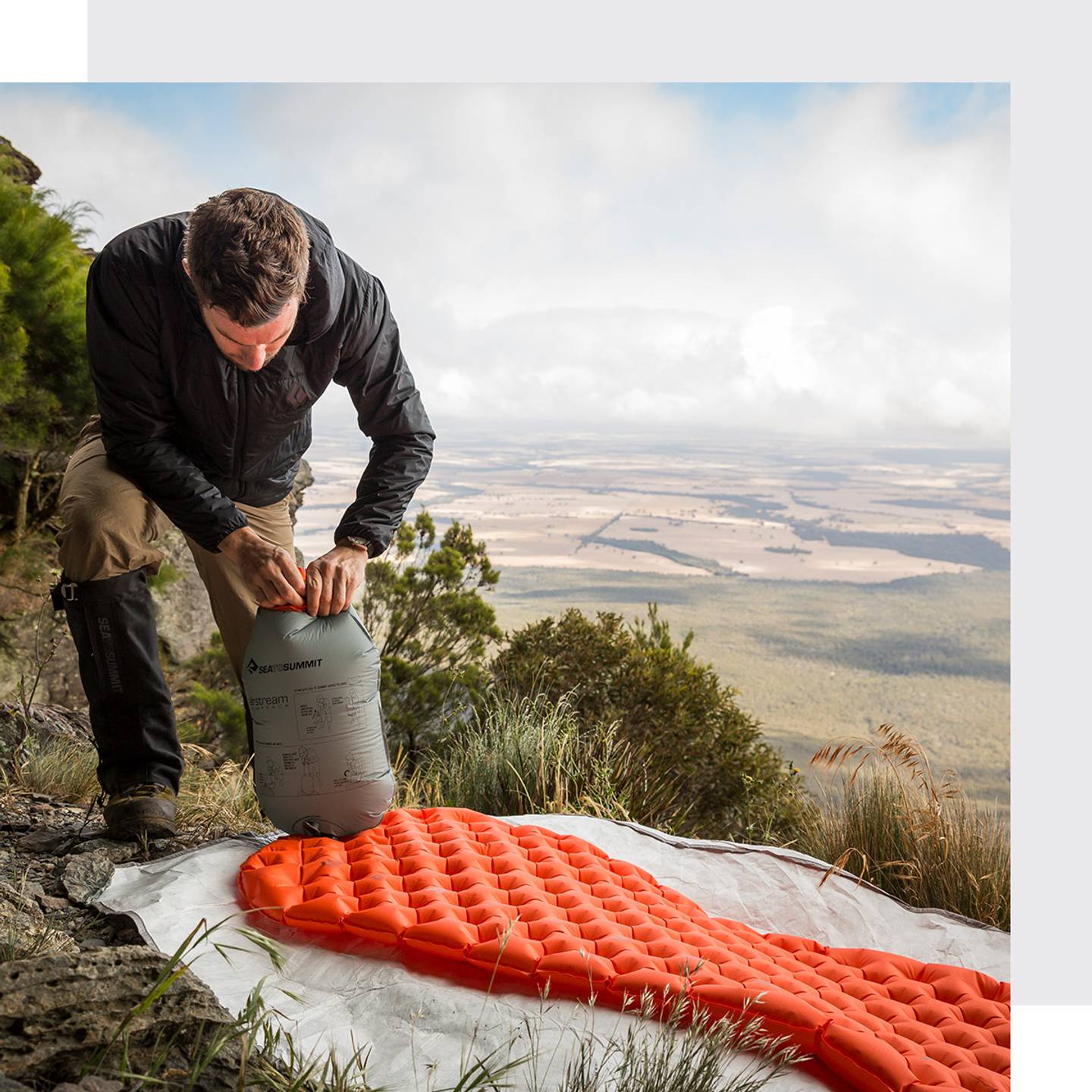 Design details
EASY INFLATION
After clocking up miles on the trails, the last thing you want to do is breathlessly blow up a mat. Instead of relying on a typical inflatable mattress on your next camping or hiking trip, our Air Sprung Cell mats have an Airstream Pumpsack integrated into the base of each stuff sack, making inflation quick and easy.
Harnessing the Bernoulli effect, this handy pump can inflate your mat in a couple of breaths—with minimal effort and condensation. Explore our range of lightweight camping and sleeping bag mats and pads online.