Peanut Curry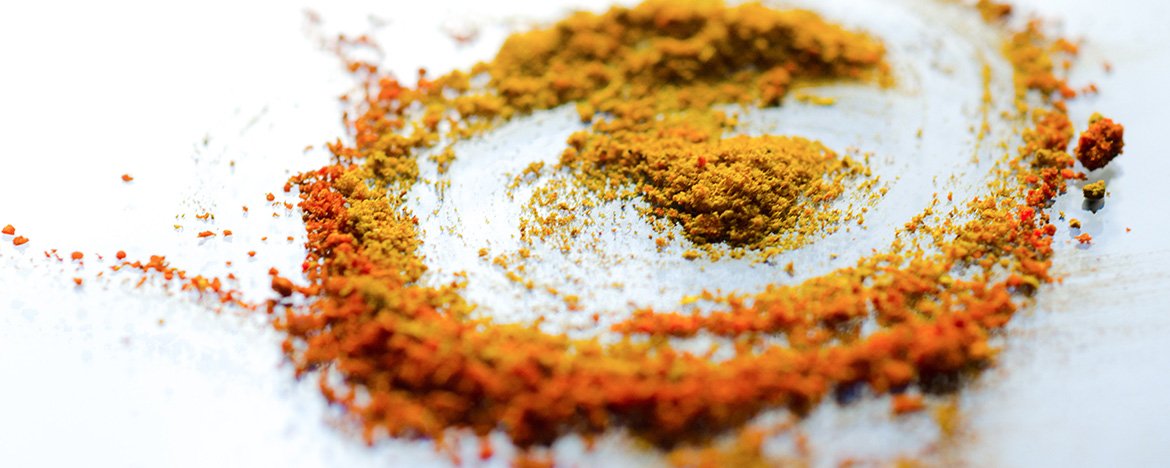 For this recipe you will need a variety of spices so it's worth investing in some small screw-top plastic containers (like these ones from Nalgene), available at most quality outdoor shops. You'll need those spices on future backpacking trips as by now your reputation as an outdoor gourmet chef will be well and truly established.
PRO TIP #1: X-Cups, X-Mugs and X-Bowls have graded measurements molded into the inside surfaces. Delta Spoons are exactly 1 tablespoon.

| | |
| --- | --- |
| 1 cup/250ml = 1 X-Cup | 1 tbsp/15ml = 1 Delta Spoon |
| 2 cups/500ml = 1 X-Mug | 3 tsp = 1 Delta Spoon |
Contains meat & peanuts
Serving size: 2
Prep time: 10 minutes
Cook time: 20 minutes
INGREDIENTS:
1 - 1.5 cups quick-cooking white rice
2 tbsp oil
1 small onion or 2 - 4 small bulb onions
3 cloves or garlic, minced or finely grated
1/2 tbsp freshly grated ginger
1 tsp ground cumin
1/2 tsp ground turmeric
1/2 tsp ground paprika
1 tsp coriander
a pinch of cayenne pepper
1.5 - 2 cups water, plus 1 bouillon cube
7 oz packaged chicken
6 tbsp unsweetened peanut butter (3 packets of Justin's Nut Butter)
4 tbsp ketchup (4 ketchup packets)
1/2 tbsp brown sugar
1 green zucchini
1 small red bell pepper
1 small poblano pepper
1/4 cup lightly roasted peanuts (optional)
fresh cilantro (optional)
1 lime, sliced (optional)
Prep at home: Wash and dry cilantro and pack with the limes in an X-Seal & Go with a paper towel to keep fresh in your pack.
DIRECTIONS:
Measure twice the quantity of water to rice using an X-Cup. Bring rice and water to a boil in a 2.7L Alpha Pot. Set aside for 5 minutes.
Heat oil in an Alpha Pan over medium heat. Saute union for 2 minutes, or until translucent.
Add garlic and ginger and stir until fragrant, about 1 minute more. Add the remaining spice blend and stir quickly.
Transfer ingredients to Alpha Pot.
Pour in water and bouillon, add chicken. Stir in peanut butter, ketchup and brown sugar. Bring to a boil, then lower heat to simmer for 5-10 minutes.
Chop zucchini, red bell pepper and poblano pepper and add to the pot with peanuts. Continue simmering for another 10-15 minutes until vegetables are tender.
Serve over rice with fresh cilantro, additional peanuts and lime slices.
PRO TIP #2: Keep food warm by using an X-Bowl inside and XL-Bowl containing boiling water or a larger and a smaller Delta Bowl with boiling water between the two bowls.