The Design Series: Exclusive Interview with Sea to Summit Product Designer, Tom Schilperoort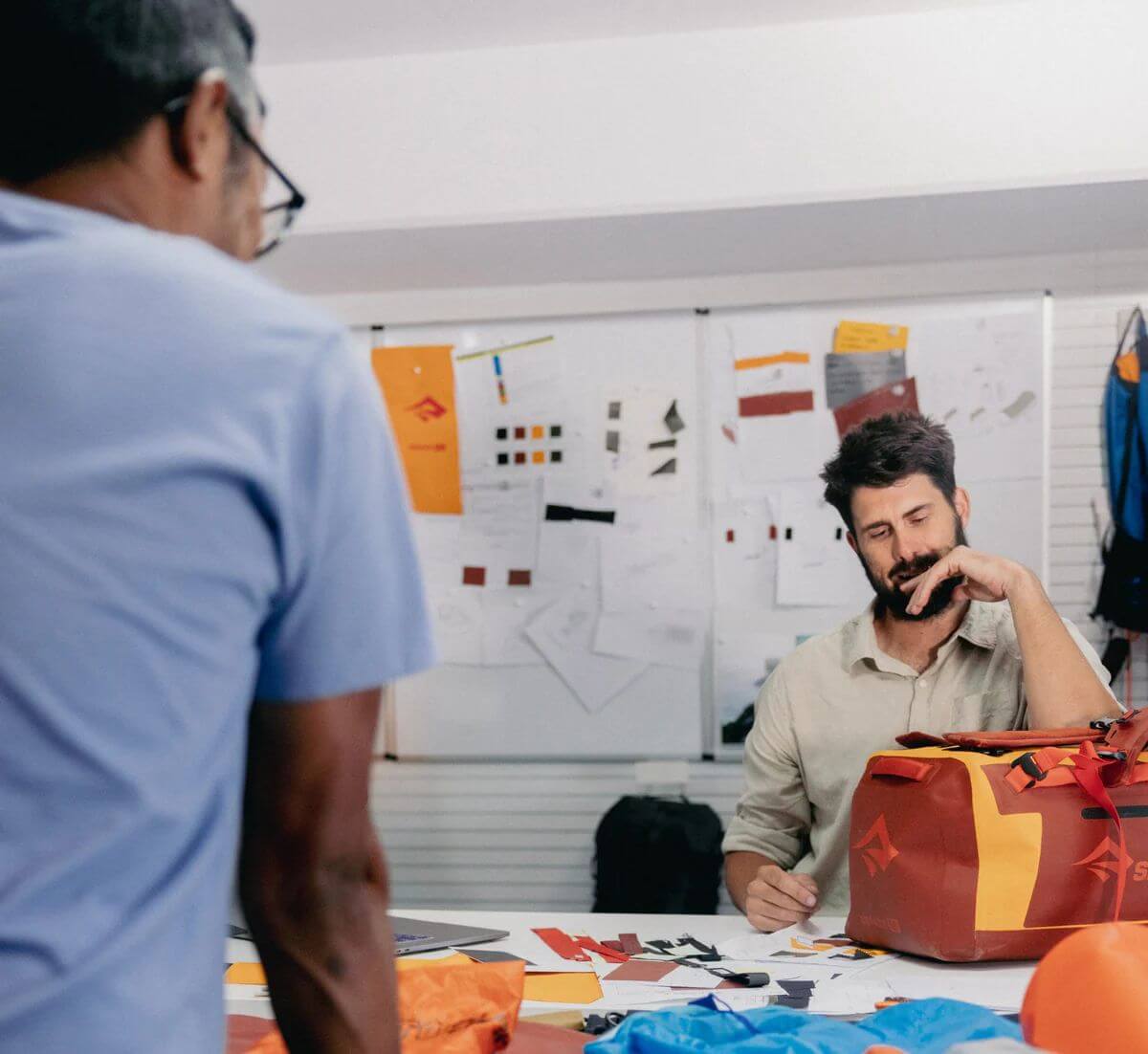 At Sea to Summit, creating meticulously engineered gear to bring you closer to the outdoors is at the heart of our brand. In an all new Design Series, we're taking you behind-the-scenes to meet the individuals who make up Sea to Summit's creative, forward-thinking and innovative team. 
This is part one of our Design Series and we can't wait to continue to introduce you to many more of our brilliant and talented Sea to Summit team members.
Meet Tom Schilperoort. In an exclusive interview with our very own product designer, we learn about Tom's career influences, what makes Sea to Summit's design process unique, advice for anyone looking to become a product designer and so much more. 
What initially attracted you to becoming a product designer? Was it an inevitable career choice?
It was definitely an inevitable career choice for me. I come from a family of creatives. My dad is an architect and mom a kitchen designer. (They met at design school in the UK.) My grandfather was an artist and I have fond memories of him giving me lessons in drawing and painting in his studio when I was young. I excelled at art at school at an early age and it was always my favourite subject. I heard about Industrial Design when I was about 15 and decided that was what I was going to do after school. Having that clarity of vision at such a young age was liberating and hugely beneficial in that I learned about working with focus and intent; things I think have shaped my career as a designer.
What's the best thing about the design process for you?
The process of creating is hugely satisfying to me. I absolutely love problem- solving, building and bringing ideas to life. For me it's not a job; to be honest, it's something I do for the satisfaction of the process. If I think about it, I probably only get paid for 70% of the work I do, the other 30% of the creative work I do is done in my own time purely for the fun of it. Whether its building a rooftop tent with my wife, designing alterations for my house or just painting with my 2 year old daughter, I spend a lot of time designing.
How do you balance functionality with aesthetic?
This is the age old question asked of Industrial Designers and it's actually a key reason Industrial Design originally appealed to me. "Form follows function"- in Industrial Design, functionality is the cornerstone of good design. Our focus primarily is to make objects that are useful to people; the user is the fundamental driver of the creative process. It's this selfless approach to creating that really resonates with me. Aesthetics are no less significant, it's just important that aesthetic decisions always supervene the decisions made on functionality
What's the biggest challenge about the design process and how do you navigate those challenges?
The design process is a constant challenge, or more like a continuous process of multiple challenges of varying significance. Discipline, rigor, and intent are for me attributes that are critical to the success of the design process.
 In a sentence, what does product design mean for Sea to Summit?
Design is integral to Set to Summit. Sea to Summit has always positioned itself as a design-driven company. The founder Roland Tyson has always been heavily involved with product design.
How does product design at Sea to Summit differ from other companies and their approach?
We have a small team of very experienced designers. Because we make so many different types of products (both soft and hard goods), each of us has developed a broad knowledge of materials and manufacturing processes. A lot of us have been around from the early days of Sea to Summit so everyone has been hands-on, with the down-and-dirty experience of making products for the outdoor industry. This experience along with a disciplined and rigorous approach to design means we can be nimble and punch above our weight.
For anyone looking to become a product designer, what's your best advice?
Make sure you're really passionate about design. Read, research, sketch and make - once you have that passion, then focus your efforts towards what you want to achieve and everything should fall into place. Like I said, if you're really passionate about it, then it doesn't feel like work.
How has technology influenced the design industry? Has technology enhanced product design and its capacities or has technology impeded on some of the fundamental roles a product designer plays?
Technology certainly enhances product design. The tools like 3D CAD modelling and rapid prototyping we have available today allow us to explore and develop ideas faster and more effectively than ever before. With that said, I still think it's valuable to get your hands dirty and make rough prototypes yourself, spend time on factory floors and see how things are made. These are tangible learnings that really help develop your skill set.
 Do you have any standout role models or case studies which you consider the embodiment of exceptional product design?
Like many of my contemporaries, I think Apple is the embodiment of exceptional product design. They really have changed the landscape and brought phenomenal Industrial Design into the houses of everyday people. The consumer landscape has changed because of the work they have done and there is now a great appreciation for good design amongst a much larger group of people. 
We hope you enjoyed the very first interview to launch our new Design Series. Stay tuned as we continue to take you behind-the-scenes and introduce you to Sea to Summit's community of innovative, driven and creative team members who all share a love of adventure and a passion in bringing you closer to the outdoors.