Using a liner as a stand-alone 'sleeping bag'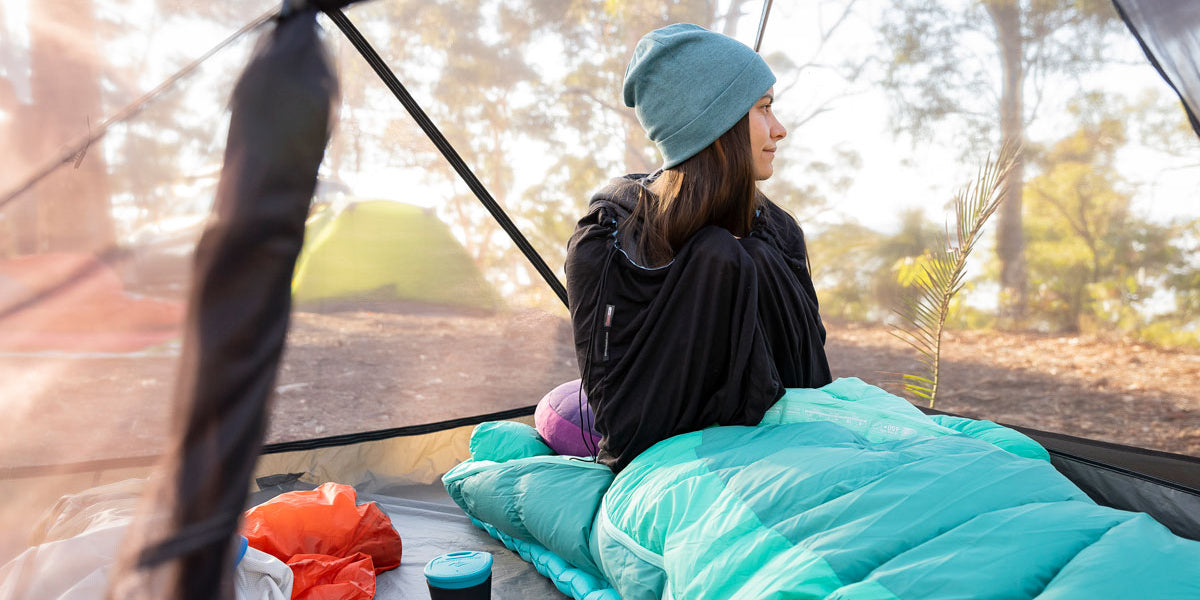 We're often asked if you can use a sleeping bag liner instead of a sleeping bag in warmer temperatures.
Broadly, the questions fall into two categories: those end-users who are intending to sleep outdoors, either in a tent/shelter or under the stars and those end-users who are intending to sleep in a hostel.
For 'outdoors' users, the liners which would come into question would be the Reactor, Reactor Compact Plus, Reactor Extreme, Reactor Fleece, and the Adaptor.
For hostel sleepers, the Silk, Silk-Cotton and Expander liners would be appropriate.
When sleeping outdoors, the main factor to be aware of is moving air. The Reactor and Adaptor liners are primarily designed for use inside a sleeping bag, so they allow enough air to pass through their fabric to guarantee a comfortable night's sleep in that configuration. Breezes and drafts in an outdoor situation will also pass through the fabric and rob you of the warmth you have generated. If you are inside a tent or shelter, this is less of a factor, but 'under the stars' you may need something to act as a windproof barrier laid over the liner; for instance a poncho or an ultralight sleeping bag cover.
The hollow-core Thermolite fibers and three-dimensional knitted structure of the Reactor series are very effective at trapping warmth. Providing you are dressed in dry base layer garments, in still air, you can expect a Reactor to work as a 'stand-alone' sleeping bag down to air temperatures of around 55°F/13°C and a Reactor Extreme will be comfortable down to around 50°F/10°C. An Adaptor will be comfortable down to a couple of degrees warmer than a Reactor.
When sleeping in a hostel, moving air is likely to be much less of a factor. Essentially, the liner is primarily providing a comfortable sleeping environment (and, of course, providing a hygienic refuge from less-than-pristine sheets and possibly bed bugs – see the blog post 'Which liner should I choose'). Many hostel/backpacker's hotel users will be sleeping in tropical or sub-tropical locations where there is no concern about maintaining warmth; in those locations a Silk, Silk-Cotton or Adaptor Liner is a comfortable haven at night which is easy to wash and quick to dry.
If you are hiking on one of the classic pilgrim walks, such as the El Camino Santiago, you may encounter temperatures closer to those discussed for 'outdoor' users above, If this is the case, an Adaptor or a Reactor would be the liner of choice.