Guide For Choosing the Right Pillow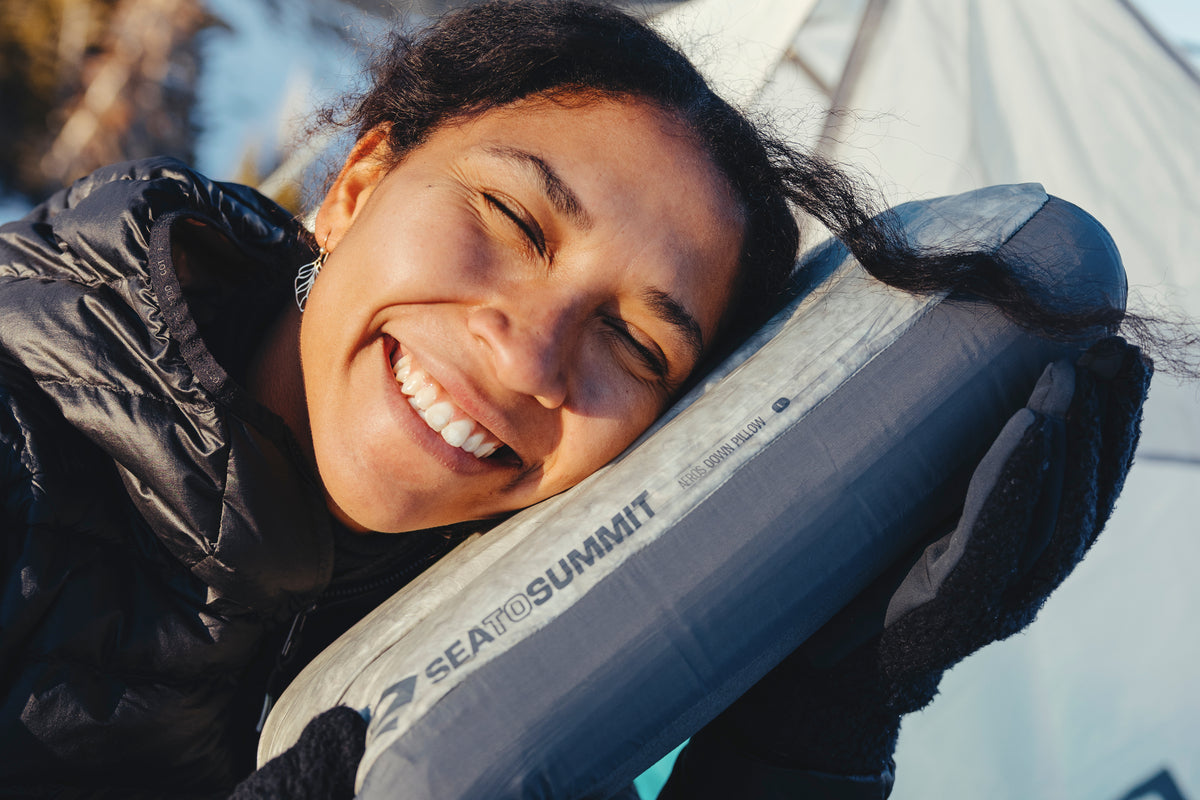 Guide For Choosing the Right Pillow
All Sea to Summit pillows are quiet, supportive and comfortable for a good night's rest. What other qualities are important to you?
lightweight comfort
A good night's sleep is just as important as keeping your pack light - choose both.
extra cozy + lightweight
Compact packed size, lightweight and exceptional comfort with premium down.
small pack size + ultralight
Minimum weight while providing comfort for a good night's rest in the backcountry.
travel pillow
Small packed size and easy to inflate for frequent travel on planes, buses and trains.
Learn more about our pillows
PILLOW LOCK SYSTEM
Secures pillow to sleeping pad with adhesive hook-and-loop patches. All Sea to Summit sleeping pads come with Pillow Lock patches to prevent slipping.
MULTI-FUNCTION VALVE
Inflate pillows in just a few breathes, adjust the firmness with the fine-tune button for maximum comfort, and deflate quickly for easy pack up.

UPCYCLED FOAM
We use the by-product from our Self Inflating Mats to create the heart of our Foam Core Pillow. This up-cycled foam is firmly packed inside a luxuriously soft and stretchy 50D knit fabric providing optimum comfort.