TSA Travel Lock
Shipping & Returns

Free standard delivery in Australia for orders over $49.99*.

For all other orders under $49.99, we charge a flat fee of $10.00 for standard delivery in Australia.  We do not ship to an address outside of Australia.  

The standard delivery time is 10 Business Days depending on your location.  For more details, check out our Shipping Policy.

If you are not entirely satisfied with your order, you may be entitled to a refund of the purchase price of the Product. For more details, please check out our Refund Policy.
Find Locally
Description
The Travelling Light TSA Travel Lock is TSA approved, which means your luggage will easily go through airport security and arrive at your destination locked and secure. Conversely, using non-approved locks may result in them being cut off, or worse, your zip sliders cut off. TSA Travel locks are made in three versions: combination lock, combination cable lock and key card lock.
Features
Transportation Security Administration (TSA) approved
Travel Sentry Red Diamond Icon (alerting TSA they can open this lock)
Lightweight
Lock Options
Three-dial Combination Lock: Perfect for lockable zip sliders and joining most double-pull zips
Combination Cable Lock: Adds versatility for oversize zips or unusual closures and keeping several bags together.
Key Card Lock: A very lightweight lock with cable which uses a credit card and key-ring sized key-cards you keep in your wallet or travel documents.
Technical Features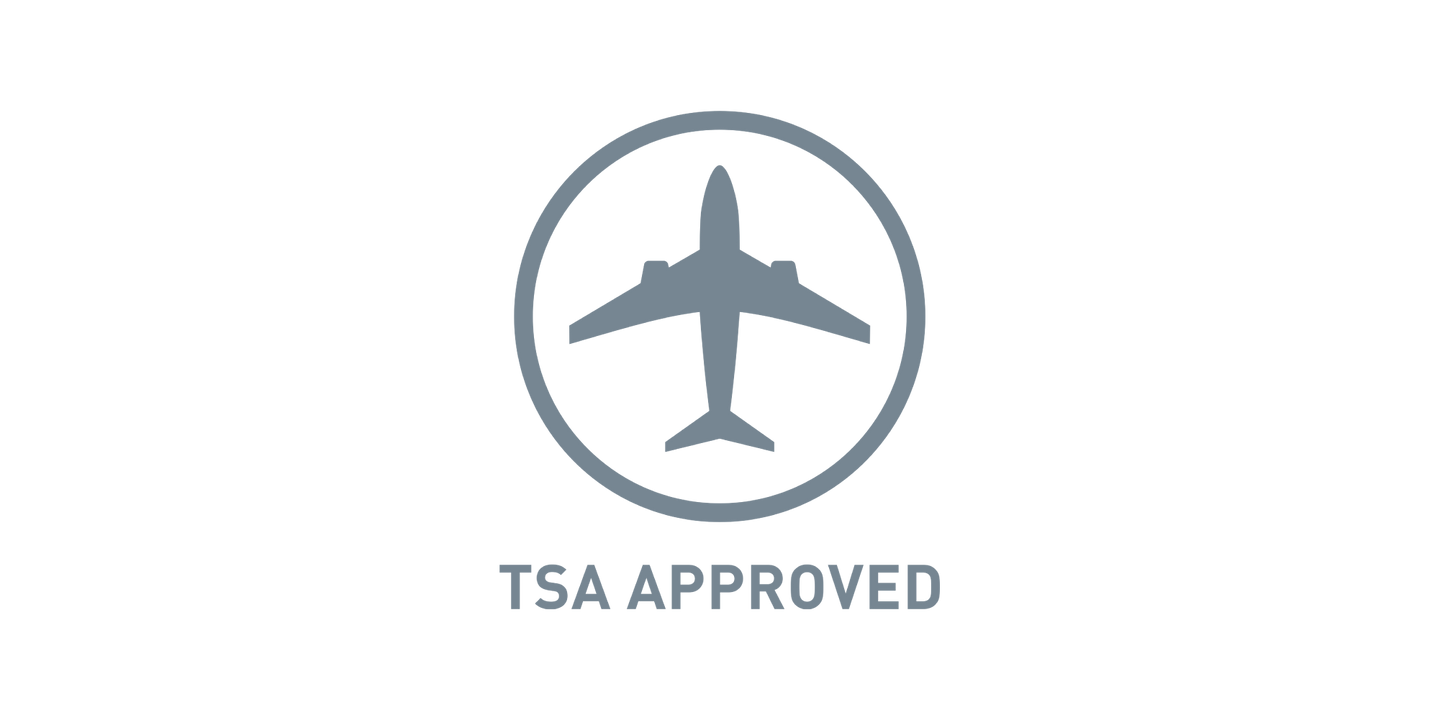 TSA CARRY-ON COMPLIANT
TSA CARRY-ON COMPLIANT
Applies to liquid care products under 3 fluid ounces (89ml), and to the 'leaves' of Pocket Soaps and Pocket Care products. Pack the liquids in an appropriate see-through bag and you're good to go through airport security!
Tech specs
| | Cardkey with Cable | Combination | Combination With Cable |
| --- | --- | --- | --- |
Frequently Asked questions
Able to completely secure a bag?

No. Truly determined thieves will slash zippers to open a bag. Locks deter opportunistic thieves
Configurable to one cardkey?

No. The Cardkey locks each have their own individual pattern
Light enough for travel?

Yes. Each lock weighs less than 1.6 oz / 50g - insignificant on checked baggage