Highlights

BEST USE: Backpacking & Camping

DIMENSIONS: 9 x 11 inches

PACKED SIZE: 4.5 x 1.75 inches

WEIGHT: 3.5 oz | 98g
Shipping & Returns

Free standard delivery in Australia for orders over $49.99*.

For all other orders under $49.99, we charge a flat fee of $10.00 for standard delivery in Australia.  We do not ship to an address outside of Australia.  

The standard delivery time is 10 Business Days depending on your location.  For more details, check out our Shipping Policy.

If you are not entirely satisfied with your order, you may be entitled to a refund of the purchase price of the Product. For more details, please check out our Refund Policy.
Find Locally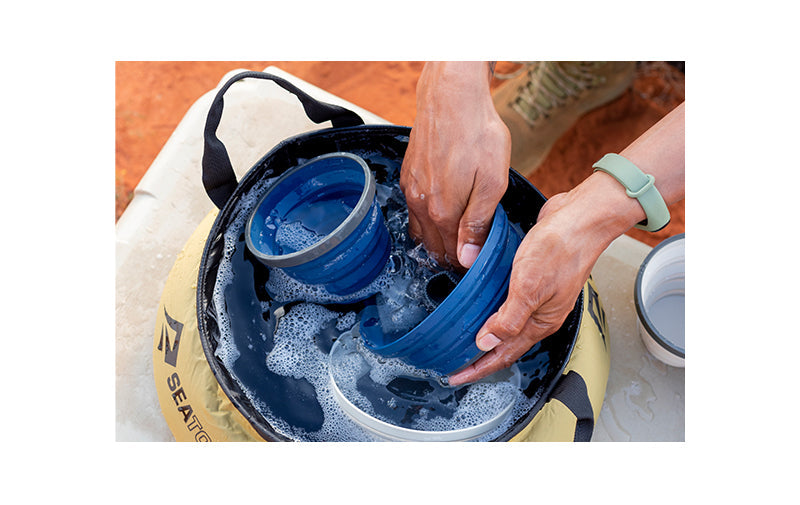 Description
The Kitchen Sink is a portable collapsible camp sink that stands on its own when filled"its broad base and stainless-steel ring ensures that it won't collapse when full.

A versatile addition to your camp essentials, it's great for collecting and carrying water for purification and cooking, or washing dishes or personal bathing. It's also ideal for backpacking or group camping - and could even make a great gift for those tricky outdoors people that seem to have everything but the kitchen sink!
Features
Stainless steel stiffening ring that prevents the sink from collapsing when full
The base is broader than the top so it won't tip over
Fine to use with hot water (up to 140°F / 60°C) and detergent
Fully taped seams
Wide webbing carry handles
Comes with a zippered storage pouch with drain hole
Design Details
Technical Features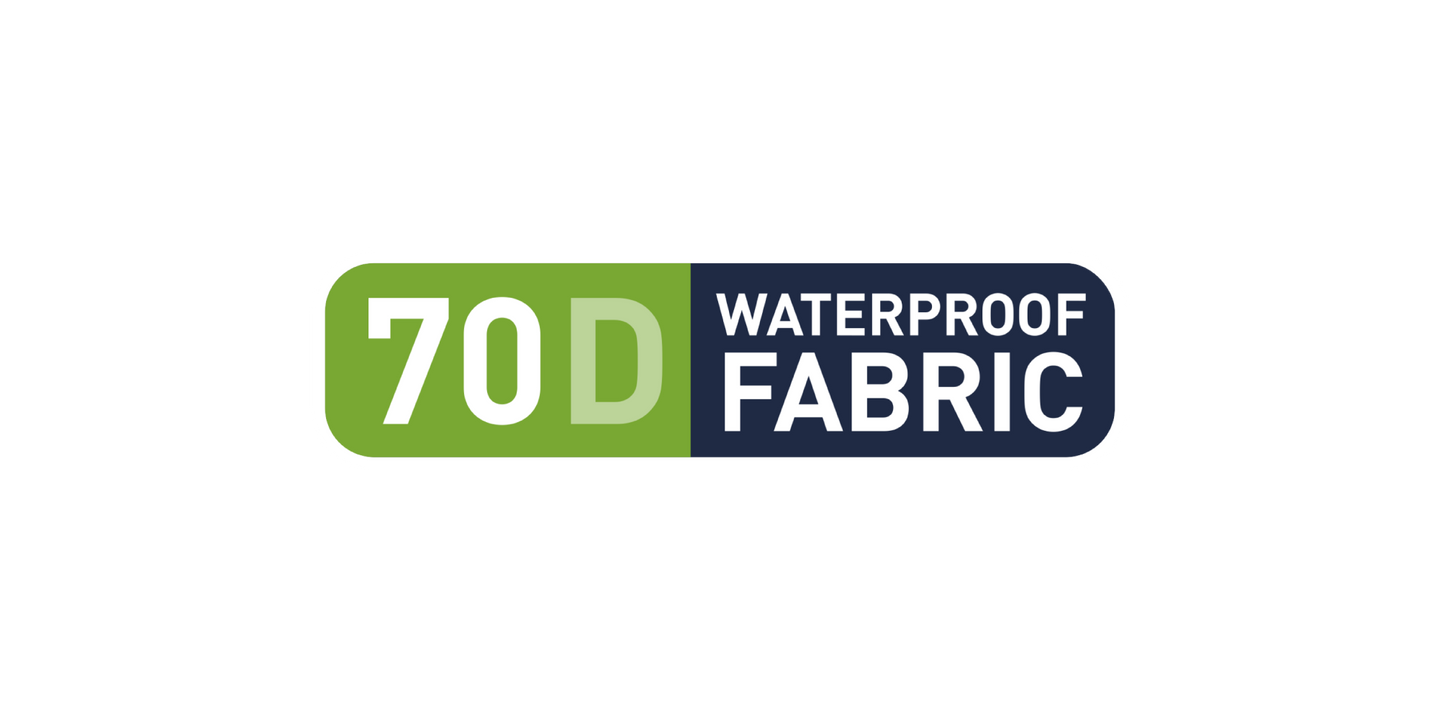 70D WATERPROOF FABRIC - TOUGH & PLIABLE
70D WATERPROOF FABRIC - TOUGH & PLIABLE
Super tough, super pliable, high thread-count 70 Denier fabrics. The PU Coating is highly waterproof (rated to 10,000mm hydrostatic head).
PVC FREE
PVC FREE
This product is free of any Polyvinyl Chloride (PVC). This means that the production process is significantly more environmentally friendly, and the disposal of the product at the end of its life will also not burden the environment. With advances in modern polymers, it also means there's no reduction in performance.
BPA FREE
BPA FREE
These products are all Bisphenol-a (BPA) free, which means you can have peace of mind while eating and drinking from these products.
LEAVE NO TRACE
LEAVE NO TRACE
This certification comes from the Leave No Trace Center for Outdoor Ethics, which protects the environment by teaching and inspiring people to enjoy the outdoors responsibly. Properly used, Sea to Summit Leave No Trace products will not only improve your experience in the backcountry, they will help you tread lighter in the wilderness.
Tech specs
Best Use

Camping, Backpacking

Comes With

Zippered storage pouch
Frequently Asked questions
Be repaired easily?

Yes. The fabric is strong for its weight – but if a pinhole puncture occurs, it can be repaired with just a blob of Gear Aid Seam Grip + WP.
Work when it is less than full?

Not really. It needs to be at least four-fifths full of water to stand up by itself.
Be used with bleach?

No. Bleach (even in mild concentrations) will damage the polyurethane coating and Nylon fabric and should not be used.
Be used with boiling water?

No. Water hotter than 140°F / 60°C may well damage the seam tape.