Highlights

BEST USE: Ultralight Adventures

PERFORMANCE: Warm Weather

WEIGHT: 14.6oz | 415g

COMPRESSED VOLUME: 1.8 liters
Shipping & Returns

Free standard delivery in Australia for orders over $49.99*.

For all other orders under $49.99, we charge a flat fee of $10.00 for standard delivery in Australia.  We do not ship to an address outside of Australia.  

The standard delivery time is 10 Business Days depending on your location.  For more details, check out our Shipping Policy.

If you are not entirely satisfied with your order, you may be entitled to a refund of the purchase price of the Product. For more details, please check out our Refund Policy.
Find Locally
Quilt Temperature ratings explained
Unlike sleeping bags, which can be tested using a European Norm (EN) or ISO test protocol, there is no standard for temperature testing of quilts.
All quilt temperature 'ratings' are therefore estimates.
Sea to Summit calculates temperature recommendations for quilts based on the weight of down or synthetic-fill used, compared to a similar Sea to Summit sleeping bags. This information is presented using the following icon:

The Lowest Comfort Temperature is the lowest temperature at which we believe an average sleeper will still sleep comfortably. The Functional Limit is the lowest temperature at which a quilt could be used – it is below the threshold of what most users would regard as comfortable.
These recommendations assume a sleeping mat with a tested R-Value appropriate for expected ground temperatures – without this, the quilt itself is unlikely to keep the sleeper warm enough.
A variety of factors impact the warmth of a sleeper - the above temperatures are merely guidelines, not guarantees. It's important to think of a quilt, an appropriately insulating sleeping pad and a liner as a sleep system. For example - if you plan on sleeping in nighttime air temperatures of 37ºF / 3°C, you should use a quilt with a Lowest Comfort Temperature of 40°F / 4°C, plus a sleeping mat with an R-Value of 2 to 3 (or higher), and consider a Reactor thermal liner.

Ember Ultralight Down Quilt (10°C, 2°C & -4°C)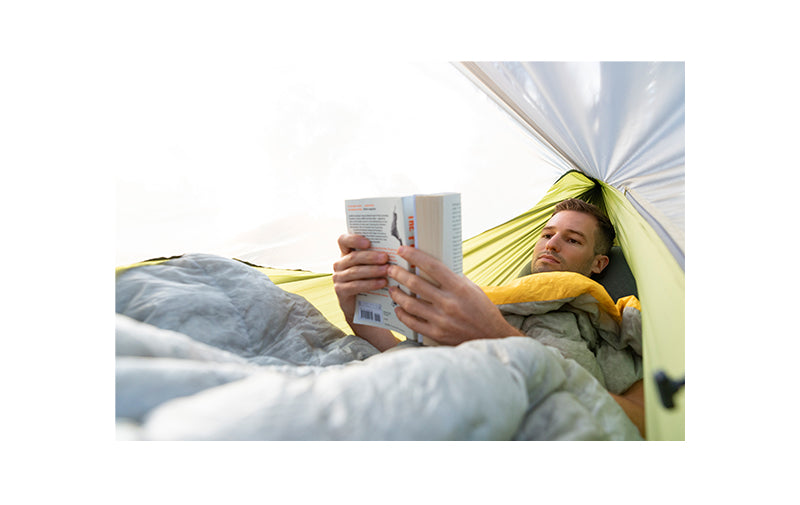 Description
An Ember quilt can be an ideal light and packable option for bikepackers, ultralight hikers and travellers. Constructed using high quality 850+ loft Ultra-Dry Down and featherweight fabrics, this well-constructed quilt offers freedom from the weight of a sleeping bag zipper and the freedom from the constrictive shape that comes with some sleeping bags.
The Ember Series takes the simplicity of the quilt concept a step further - snap-on attachment straps keep your quilt located on your sleeping mat, while the drawcord base of the 10°C and 2°C give the Ember a shape-shifter' function: wider at the base for more freedom of movement when it's warm, snugged down when it's cooler.
Embers also add multi-season functionality: the QuiltLock system allows an Ember to be attached to any hooded Sea to Summit sleeping bag to boost thermal performance in colder weather.
Tech specs
Best Use

Ultralight Backpacking

Comes With

Water-resistant Ultra-Sil Compression Sack and Storage Cube

Insulation

Ultra-Dry Down 850+ Loft

Shell Fabric

Ultralight 10D Nylon Shell
| | Regular Ember I (10°C) | Regular Ember II (2°C) | Regular Ember III (-4°C) | Long Ember I (10°C) | Long Ember II (2°C) | Long Ember III (-4°C) | Double Ember I (10°C) |
| --- | --- | --- | --- | --- | --- | --- | --- |
TECHNICAL FEATURES
850+ LOFT ULTRA-DRY DOWN
850+ LOFT ULTRA-DRY DOWN
The second highest-lofting down used in any of Sea to Summit's sleeping bags or quilts. 850+ Fill Power indicates that one ounce (30g) of down will re-expand to over 850 cubic inches after compression. Higher loft means that less down can be used to achieve the same temperature rating – important for performance sleeping bags. The loft and down quality/composition are independently tested by the International Down and Feather Laboratory (IDFL) – a copy of the certification is supplied with every Sea to Summit sleeping bag. The down is responsibly sourced and RDS certified and treated with our non-PFC Ultra-Dry Down™ treatment.
RESPONSIBLE DOWN STANDARD (RDS)
RESPONSIBLE DOWN STANDARD (RDS)
100% of the down used in our sleeping bags and quilts is independently certified to the Responsible Down Standard (RDS). The RDS certifies down against animal welfare requirements and tracks it from the source to the final product. The purchase of RDS certified products demonstrates demand for better animal welfare practices in the down and feather supply chain. Sea to Summit is certified to the RDS. To learn more about RDS visit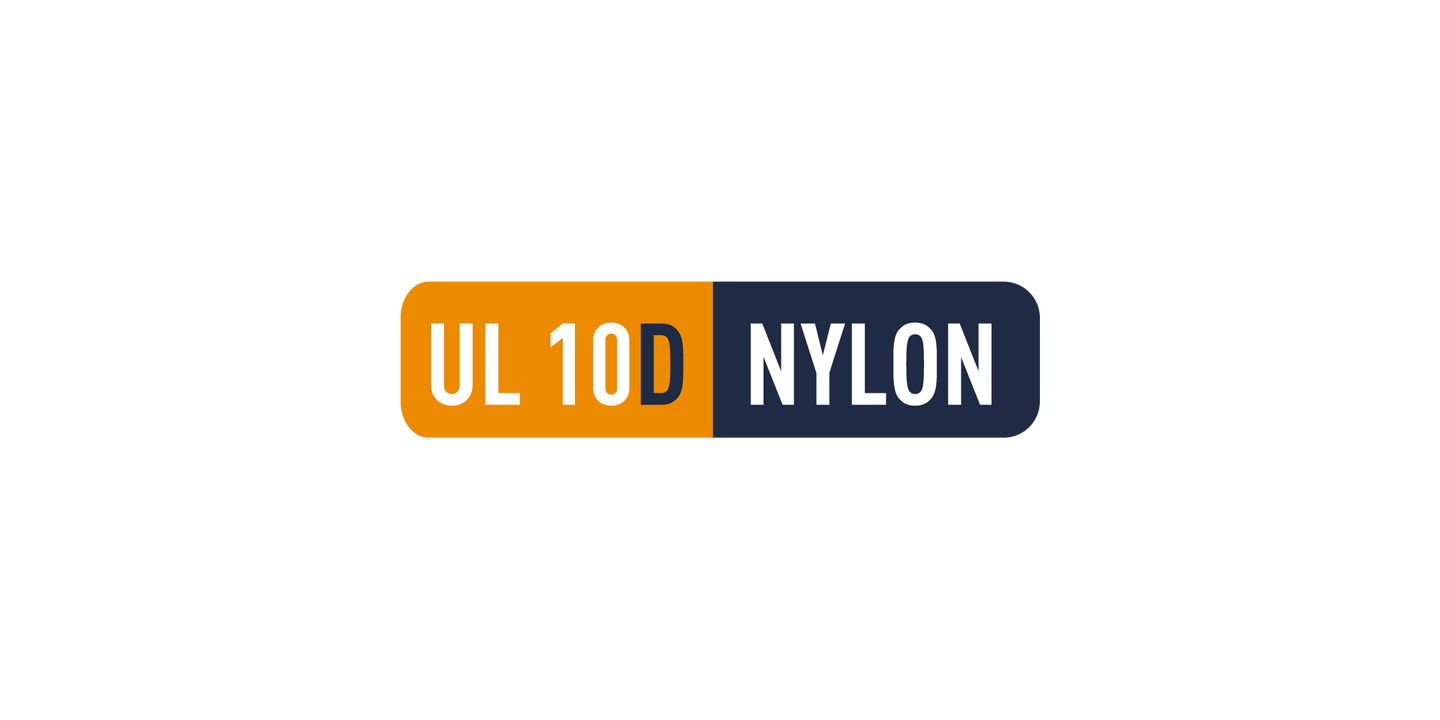 UL 10 DENIER NYLON
UL 10 DENIER NYLON
Despite being incredibly lightweight, the 10 Denier UL Nylon is down-proof and surprisingly durable. A DWR finish helps to shed external moisture. This fabric is part of the secret to making the Spark and Flame Down Sleeping Bag Series some of the lightest, most packable sleeping bags available today.
QUILTLOCK SYSTEM
QUILTLOCK SYSTEM
The QuiltLock system uses the snap locks located at the shoulder and foot end of Sea to Summit sleeping bags plus the quilt footbox / quilt straps to secure a quilt to the sleeping bag. This adds thermal performance and versatility to your sleep system: your integrated quilt now works for ultralight summer adventures and turns your three-season bag into a four-season sleep system.






Frequently Asked questions
Suitable for cold-weather use?

The warmest Ember -4°C has a sewn-in foot box, and when paired with a greater than 3.5 R-Value sleeping mat, this quilt is ready for temperatures a little under freezing. However, quilts do not have hoods so make sure to wear a warm hat on chilly nights.
Rated using the EN temperature test protocol?

No. The EN test does not apply to quilts; so no quilt on the market will have an EN rating. We refer instead to a 'lowest comfortable temperature' based on comparable Sea to Summit sleeping bags.
Able to be coupled with another (Ember) Quilt?

Yes. The press-studs along the edge of the quilt (usually used for the sleeping mat attachment straps) can be used to join two Sea to Summit quilts together.