Highlights

MATERIAL(S): Microfiber towel with super soft ultra-suede finish

SIZE GUIDE: Face Cloth

DIMENSIONS: 12 x 24 in | 30 x 60 cm

WEIGHT: 1.3 oz | 37g
Shipping & Returns

Free standard delivery in Australia for orders over $49.99*.

For all other orders under $49.99, we charge a flat fee of $10.00 for standard delivery in Australia.  We do not ship to an address outside of Australia.  

The standard delivery time is 10 Business Days depending on your location.  For more details, check out our Shipping Policy.

If you are not entirely satisfied with your order, you may be entitled to a refund of the purchase price of the Product. For more details, please check out our Refund Policy.
Find Locally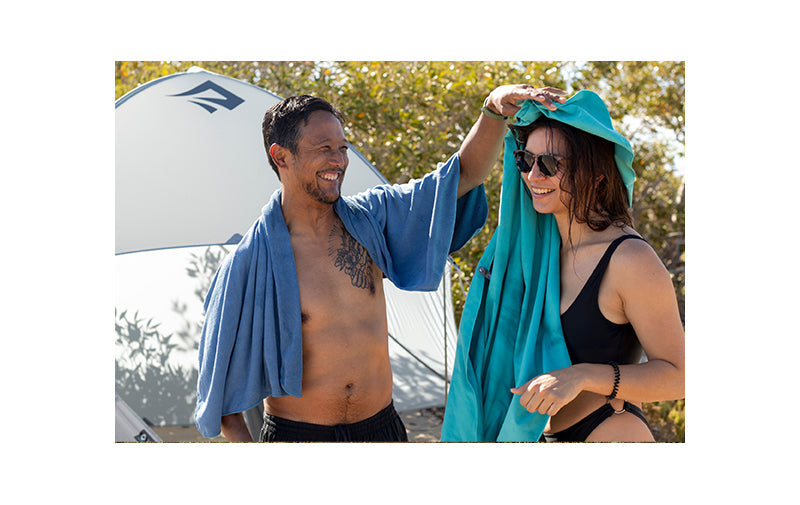 Description
When comfort, weight and packed size matters, the Drylite Towel is  perfect. Made from a luxuriously soft microfiber fabric with a 'ultrasuede' finish, this towel is super absorbent and quick drying - plus it packs down small. 
Features
Made of 80% recycled polyester, 20% nylon
Microfiber towel with super soft ultra-suede finish
Remarkably absorbent and fast drying towel
Very packable- it's lighter and more compact than our Tek Towel
Hang loop with press stud
Mesh-faced storage pouch
Machine washable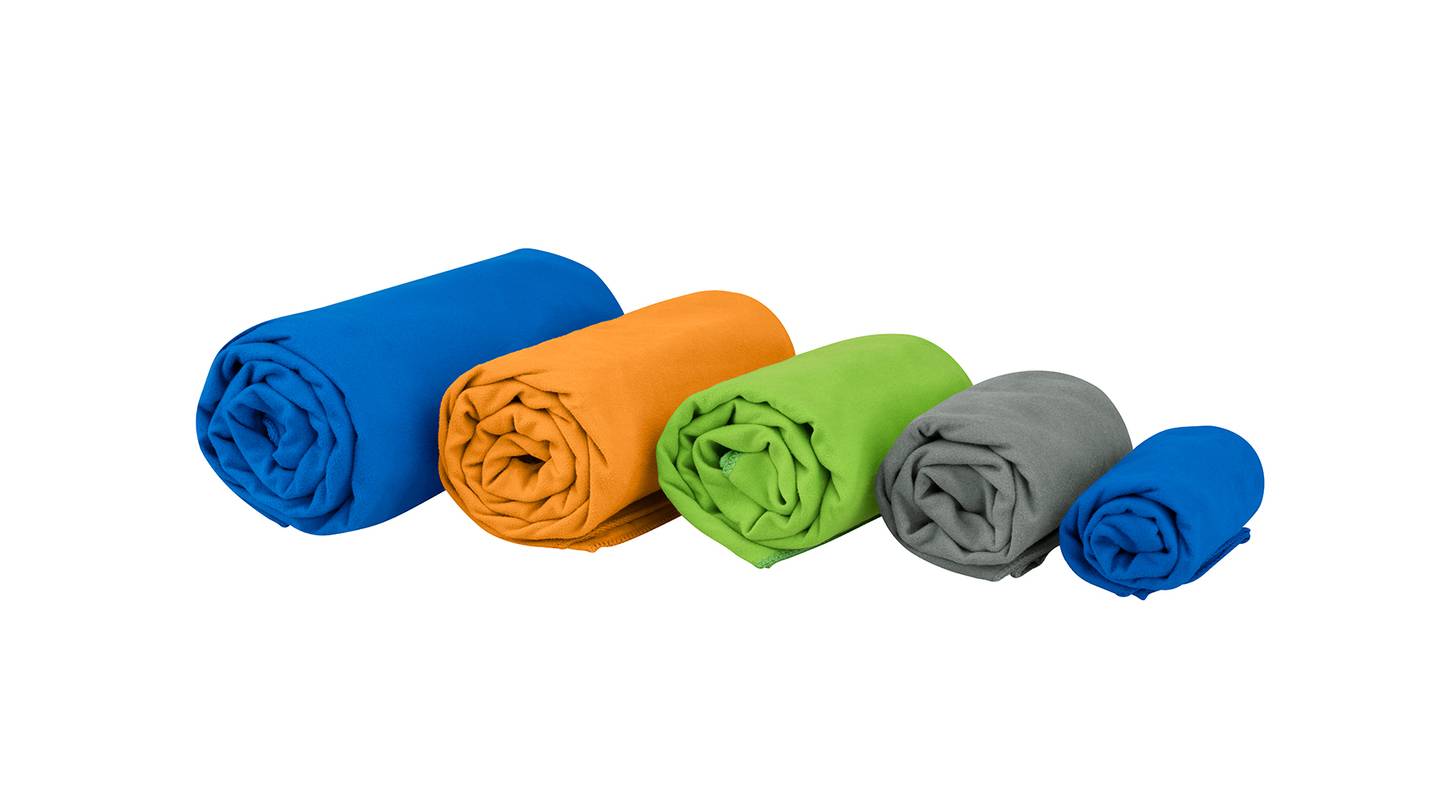 Design Details
Technical Features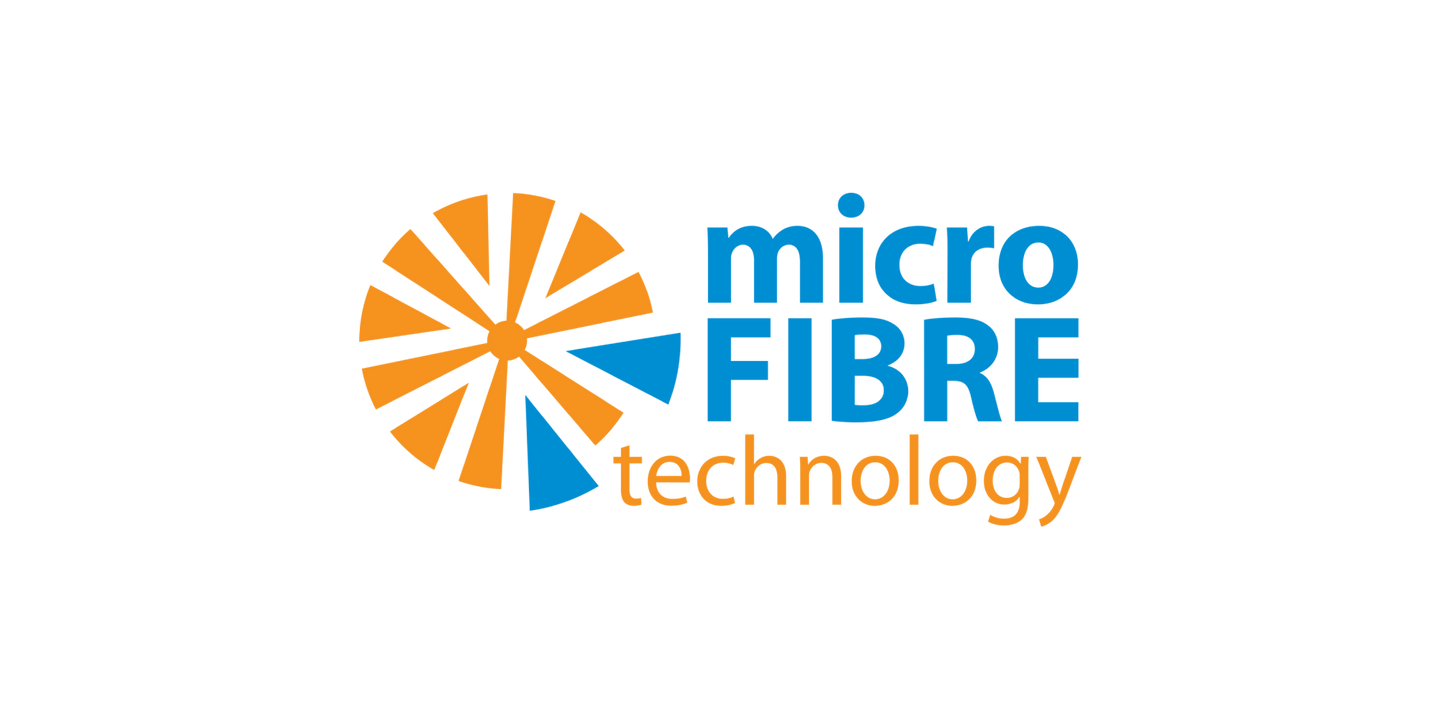 MICROFIBRE
MICROFIBRE
Sea to Summit's Towels are made of knitted microfiber fabric.
In the AirLite and Pocket Towels, this fiber is 100% Polyester.
In the DryLite and Tek Towels, the fiber is a blend of 70% Polyester and 30% Polyamide (Nylon).
The four types of towels have different weights and finish to ensure that you can dry off no matter where you are. The AirLite Towel is made of a featherweight material and is incredibly compact. The Pocket Towel is super-light and has the silkiest finish. The Drylite Towel is a medium weight and has an ultra-suede-like finish. The Tek Towel is the heaviest and most absorbent and has a terry loop-like finish, like most normal towels.
You can read more on which towel is right for you HERE.
Tech specs
Best Use

Camping, Gym, Hostel Travel

Material(s)

Microfiber towel with super soft ultra-suede finish
Frequently Asked questions
Have a loop to hang the towel to dry?

Yes. All sizes have a loop with a snap closure, so they can hang on a hook or over a line.
Have an anti-microbial finish?

No. A towel that is this easy to wash and dry doesn't need chemical treatments to keep it fresh.
Machine washable?

Yes. You can wash the Drylite in a washing machine with standard laundry soap – just avoid fabric softeners, as they will significantly reduce absorbency. Dry on a cool setting (or better still, just air-dry).
Need special care when being washed?

Our Microfiber Towels are not colorfast dyed, so wash them separately for the first few washes. Avoid fabric softener, which will reduce absorbency.