Shipping & Returns

Beat the festive rush, order by 14 Dec

Free express delivery in Australia for orders over $49.99*.

For all other orders under $49.99, we charge a flat fee of $10.00 for delivery in Australia.  We do not ship to an address outside of Australia.  

For more details, check out our Shipping Policy.

If you are not entirely satisfied with your order, you may be entitled to a refund of the purchase price of the Product. For more details, please check out our Refund Policy.
Find Locally
Sleeping Bag Temperature Ratings Explained
The EN Rating scale is a scientific test to determine the warmth of a sleeping bag. The test produces a Lower rating (for male sleepers) and a Comfort rating (for female sleepers). Both are listed in the features table on the product page.

A unisex sleeping bag with a Lower limit of 14ºF means a man should be comfortable down to air temperatures of 14ºF. The same bag will also have a Comfort limit, in the realm of 27°F, so a woman would be comfortable down to an air temperature of 27ºF. These ratings require a sleeping mat with an R-Value appropriate for expected ground temperatures – without this, the sleeping bag itself is unlikely to keep the sleeper warm enough.
A variety of factors impact sleeping bag warmth - the above temperatures are merely guidelines, not guarantees. It's important to think of a sleeping bag, an appropriately insulating sleeping pad and a liner as a sleep system. For example - if you plan on sleeping in nighttime air temperatures of 27ºF / -3°C, choose a bag with a gender-appropriate rating of 23°F / -5°C, plus a sleeping mat with an R-Value of 2.5 to 3, and consider a Reactor thermal liner.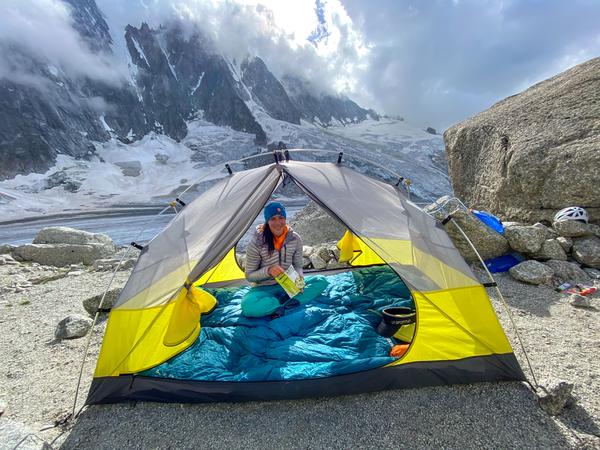 Amplitude Down Sleeping Bag (-15°C) - Double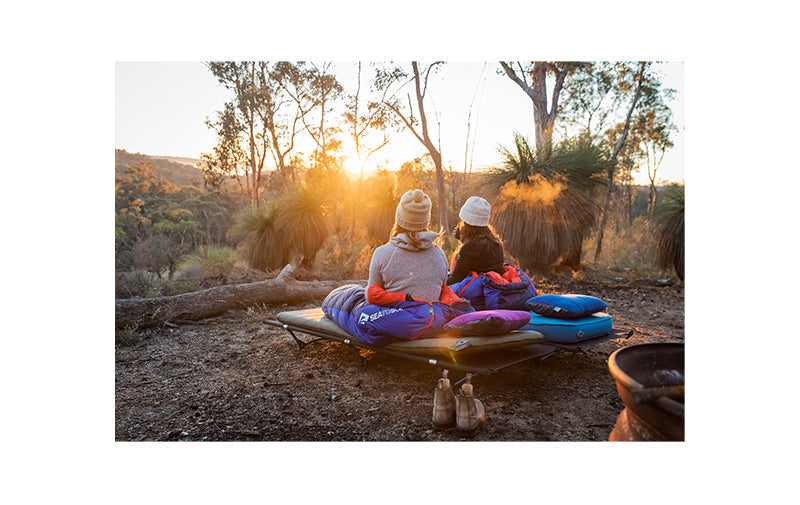 Description
Ideal for adventures with a base camp, the Amplitude down sleeping bag brings spacious luxury and incredibly versatile ventilation options to wherever your travels may take you. Each side of the Amplitude has a full-length side zipper; a third zipper can be found in the foot box.
High-lofting down and quality construction keeps you cosy when it's cold, and the zippers provide temperature regulation up to the point where you remove the upper section and sleep under it as a quilt.
The only thing which might be cosier would be a double version - and we have that, too.
Tech specs
Comes With

Ultra-Sil Compression Sack

Insulation

Ultra-Dry Down 750+ Loft

Shell Fabric

30D Nylon shell

Zip Options

Full length left side, right side and foot box zipper. This provides more options than we have room to list.