RFID Card Holder
Shipping & Returns

Free standard delivery in Australia for orders over $49.99*.

For all other orders under $49.99, we charge a flat fee of $10.00 for standard delivery in Australia.  We do not ship to an address outside of Australia.  

The standard delivery time is 10 Business Days depending on your location.  For more details, check out our Shipping Policy.

If you are not entirely satisfied with your order, you may be entitled to a refund of the purchase price of the Product. For more details, please check out our Refund Policy.
Find Locally
Description
The RFID Card Holder is a slim credit card holder that protects your ID and credit cards from digital skimmers. The 210D exterior makes it sturdy enough to be a stand-alone wallet, while the flat design allows it to be stored in your favorite wallet. Four internal sleeves can hold multiple cards or folded cash, while a diagonal elastic loop keeps it closed. It's also a super handy size that will no doubt become your everyday go-to.
Features
Lined with RFID-proof fabric for digital credit card protection
Sturdy 210D® exterior
Four internal card sleeves
Please note: RFID-protected products will only offer protection against scanning of the very low-power signal emitted by a credit card or passport chip. They will not block a higher power radio signal (for instance a Smartphone or a Car-Key or Garage remote)
Technical Features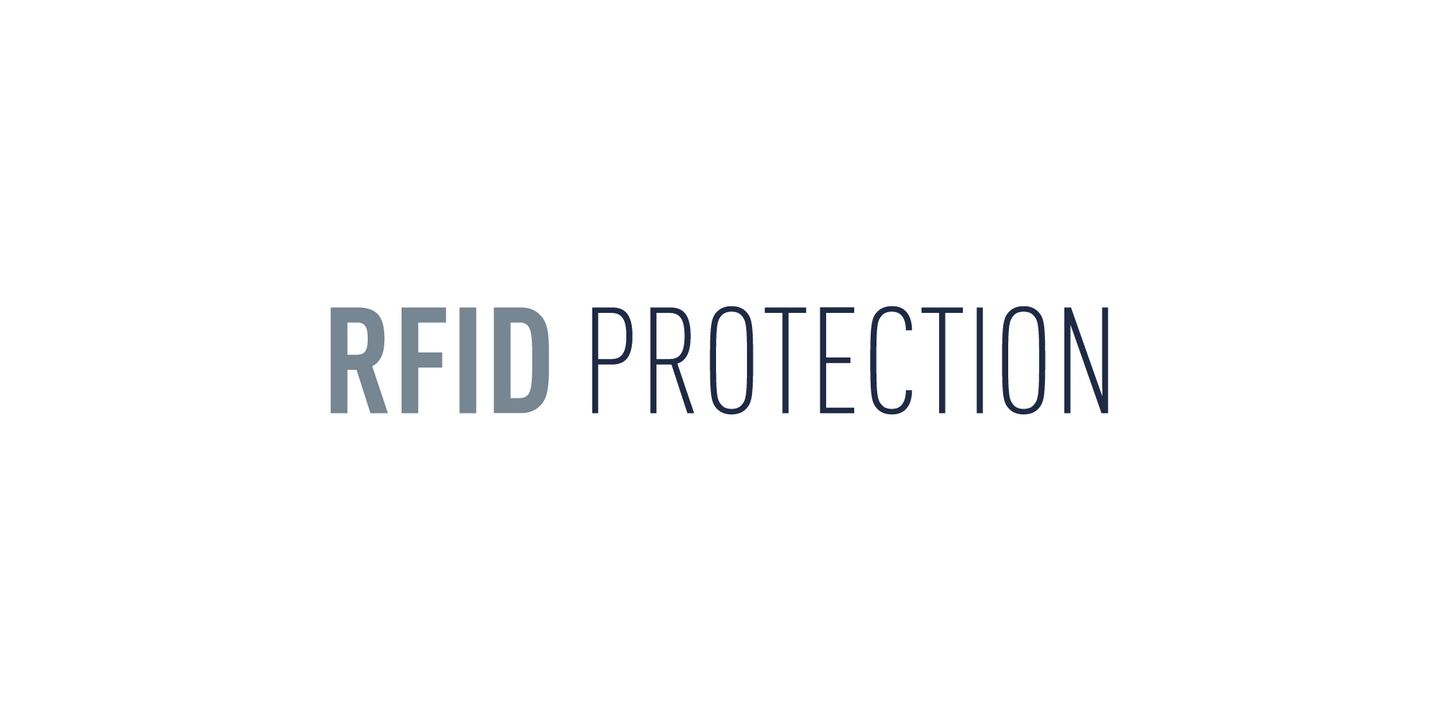 RFID PROTECTION
RFID PROTECTION
This range of travel safety products is lined with Radio Frequency Identification (RFID)-proof fabric. The copper-nickel plated fabric is visible on the inside of some pockets. The range is constructed with water and abrasion resistant Ultra-Sil fabric to reduce weight while maintaining durability.
Tech specs
Best Use

Credit Card Protection

Material(s)

Lined with RFID-proof fabric and a sturdy 210D nylon exterior

Pockets

Four internal card sleeves